WINERY EVENTS
Join us for an upcoming event at SummerWood Winery & Inn!
HARVEST WINE WEEKEND
October 18-20, 2019
Come celebrate the harvest at Summerwood! Saturday, October 19th
the Patio Kitchen food truck will be onsite
as we welcome Danielle Taylor performing her
infectious, upbeat tunes.
Treat yourself to a fun day of wine, food and music at Summerwood…Happy Harvest!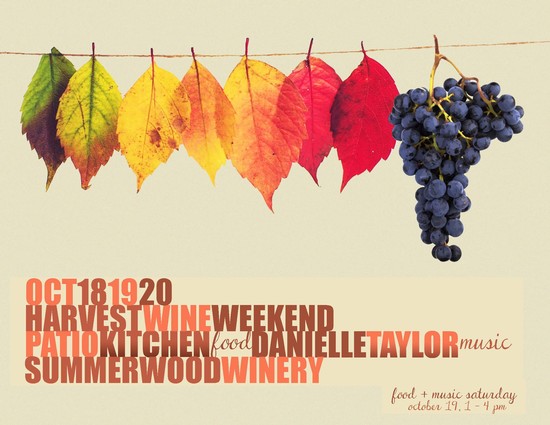 PRIVATE CELEBRATIONS & WEDDINGS
TRAVELS
Join SummerWood at an upcoming event in a city near you!
SUMMERWOOD CELEBRATIONS