EIGHT Zinfandel
Suite Eight is decorated in soft grays, taupe's, and white with silver accents. This spacious corner room
features a king-size bed, a corner settee in addition to the seating area. Enjoy the views of
Paso Robles' wine country on the private balcony.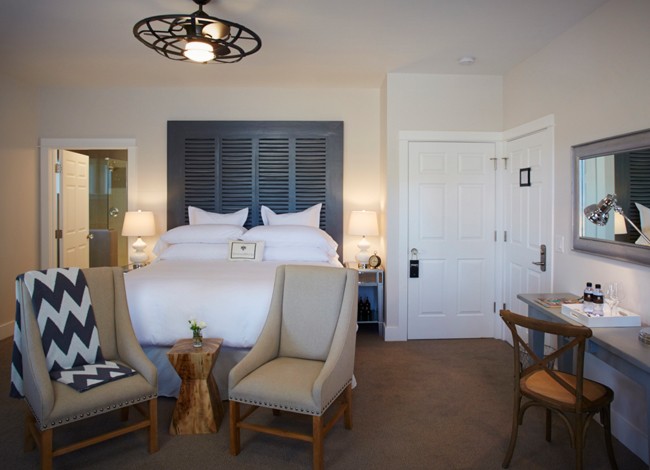 ROOM AMENITIES
• Second Floor
• Standard King, 390 sq. ft
• Decorated in soft gray, taupe and white tones with silver accents.
• Private balcony.
You can also make a reservation by contacting us by phone 805.227.1111 or by email.