ONE Roussanne
One Roussanne features two inviting black iron queen-size beds. In tones of grays, smoky blue and
black with silver accents. Relax on the private patio with French gray wicker chairs.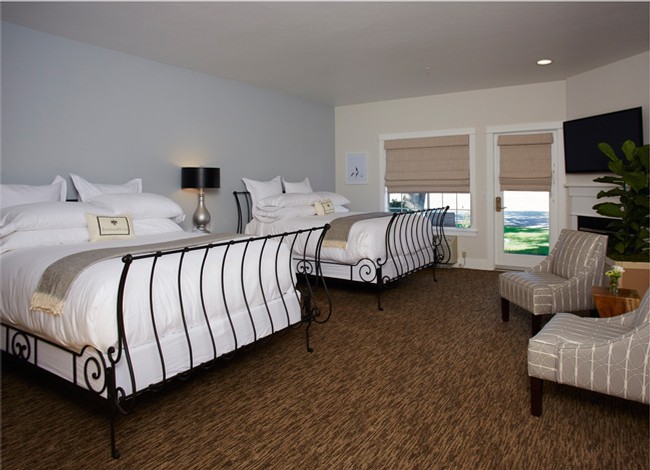 ROOM AMENITIES
• First Floor
• Double Queen Beds
You can also make a reservation by contacting us by phone 805.227.1111 or by email.