SEVEN Sentio
Offering unbelievable views, suite Seven Sentio is a spacious corner room with a private balcony
on the second floor. To create a calming mood, the room is decorated in creams, whites with black accents.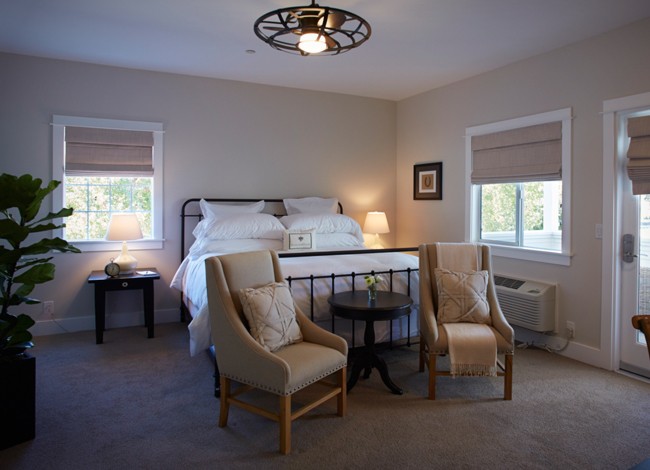 ROOM AMENITIES
• Second Floor, corner room
• Standard King, 364 sq. ft
• Decorated in cream and white tones with black accents.
• Private balcony.
You can also make a reservation by contacting us by phone 805.227.1111 or by email.