Omotenashi and the Culture of Japanese Hospitality
Since our establishment in 1964, we have been committed to following our corporate philosophy motto, "Giving joy to all our customers by providing them with truly genuine and high-quality products and our friendly hospitality". In Japan, customer satisfaction is the result of "Omotenashi".
Omotenashi translates to "hospitality", but means much more. The word represents a deep-rooted cultural mindset that stems from a traditional tea ceremony first performed by a man named Sen-no Rikyu; it represents wholeheartedly looking after guests so they can relax and enjoy a memorable experience. Our company has always valued the importance of Omotenashi since it was founded over 56 years ago.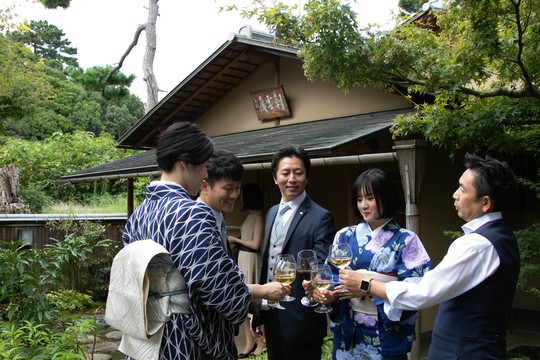 This photo is of a traditional tea house located at our subsidiary company in Japan. The team at Summerwood Winery & Inn embraces the omotenashi spirit and we look forward to sharing it with all of our guests.

Photos taken by Ms. Shiho Demizu

​